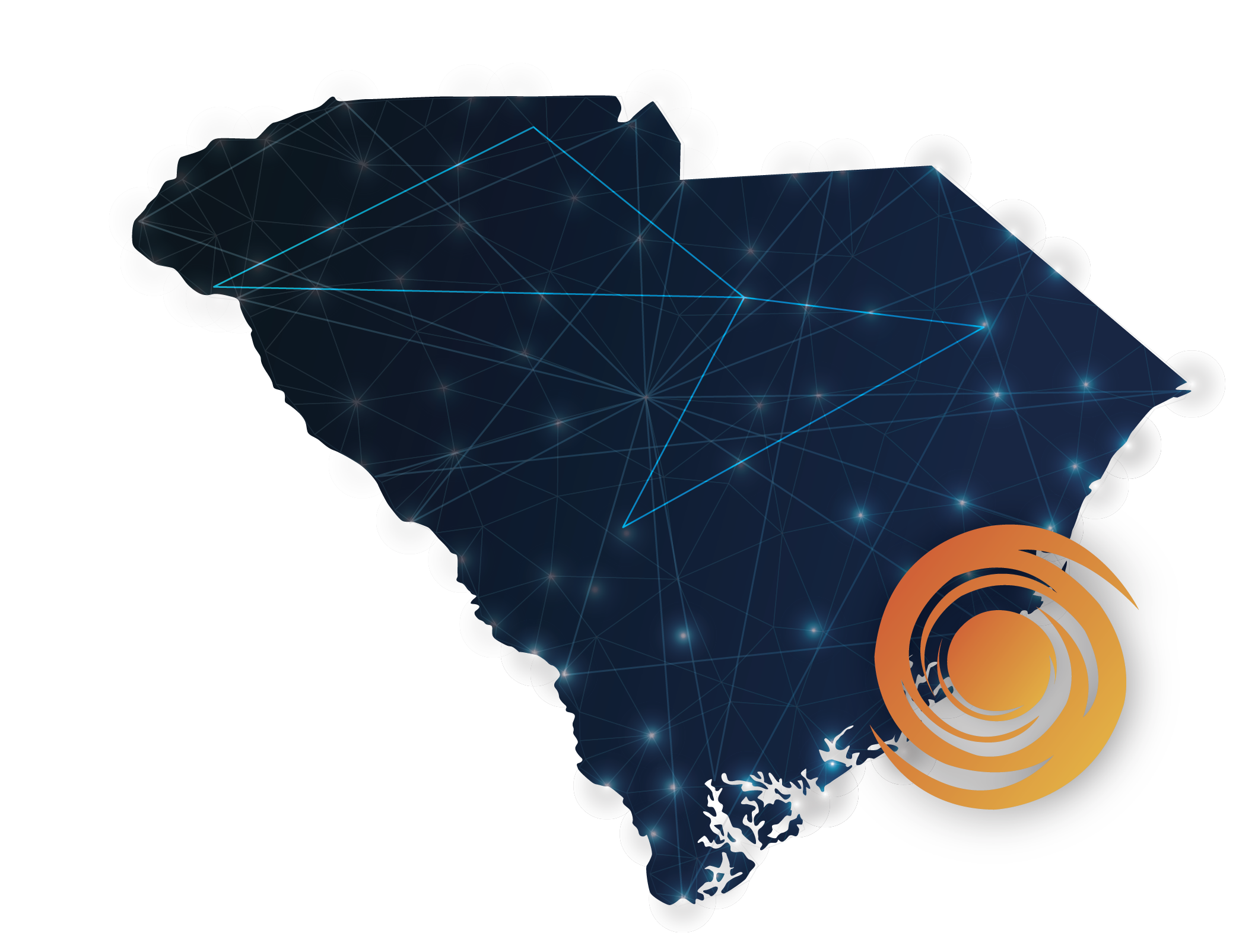 South Carolina

Hurricane Guide

Build Your Plan. Know Your Zone.
Stay Connected.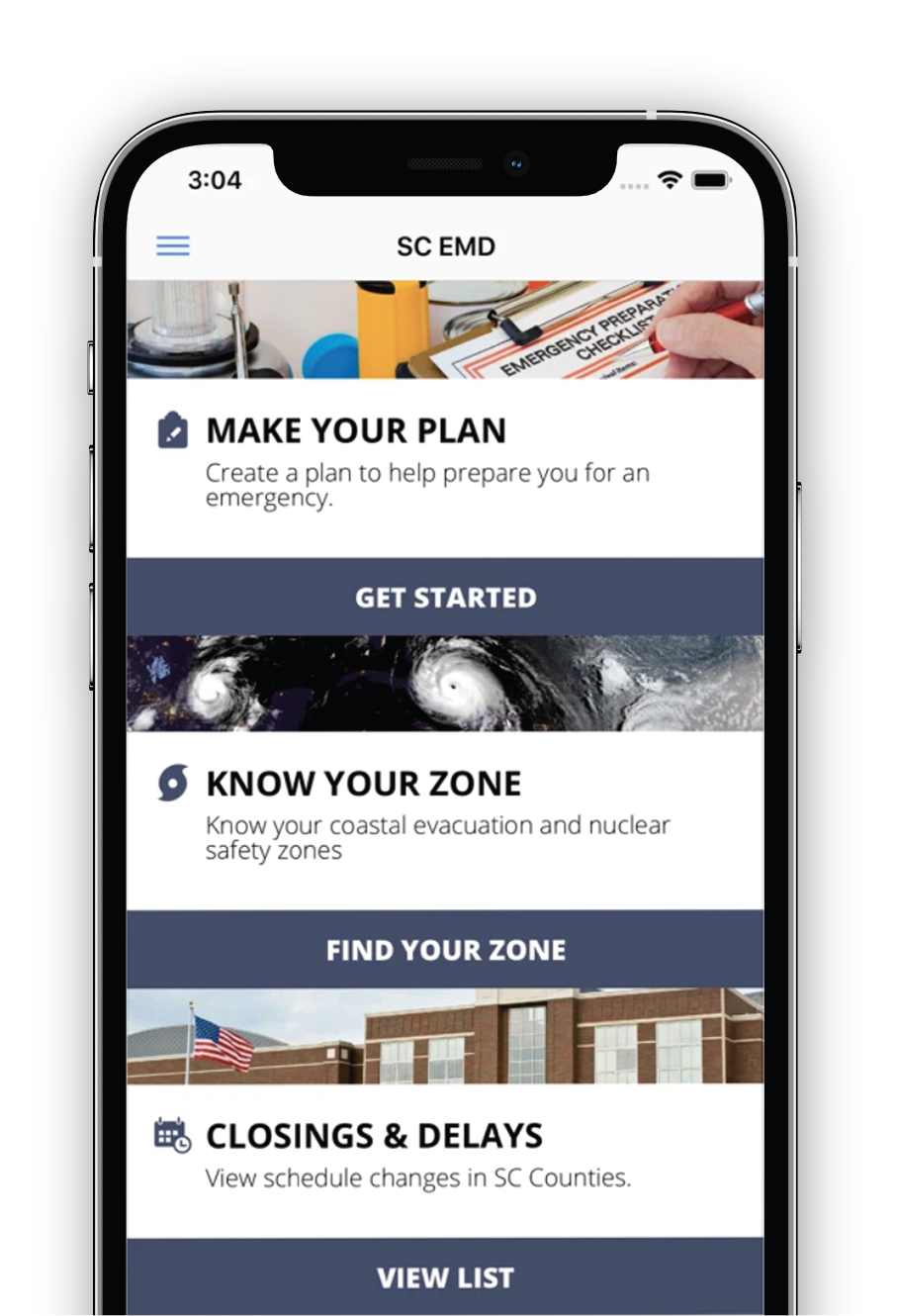 SC Emergency Manager App
Take advantage of the official app of the South Carolina Emergency Management Division (SCEMD).
Build and customize a Personal Emergency Plan
Keep track of your Disaster Supplies Kit
View KNOW YOUR ZONE evacuation maps
Find local emergency manager information
Obtain emergency strobe light & alert whistle
Share your location with emergency contacts
Get traffic & weather updates
Document storm damage
Receive push alerts from SCEMD
Know about state office closings & delays
In coordination with state, federal, local and volunteer agencies, including the S.C. Department of Public Safety, S.C. Commission for Minority Affairs, Clemson University Extension Service, the S.C. Department of Insurance, National Weather Service, S.C. Broadcasters Association, S.C. Department of Natural Resources, Federal Emergency Management Agency, American Red Cross, S.C. Department of Transportation, and others.